EroMassagenu - Exclusive Escort
Independent male escort. REF: #79757
EroMassagen4u - Exclusive Escort

for gourmets who appreciates something special.
Versatility is not just my credo, maxim and motto.


"Hot Body for Her & Him"
Hot erotic bi-massage + sex

"Pure Mature Sex"
OS, NS and IC, AS - pure pleasure for every gender

"Only for Women"
Erotic foot- body,- intimate massage with ecstasy guarantee

"Erotic Trucker Service"
Erotic massages and sex services for lonesome truckers

"Sexual Accompaniment"
For people who have some different expectation towards sexual satisfaction.

"Erotic Organic-Cooking - Sex-Kur"
Erotic palate

"Champagne Breakfast with Salmon and Caviar"
12 hrs. of special erotic service

"Couple Service - Massage & Sex"
2 Passionate - She tender 23yo and he mature 47yo offering

"Dominant-Devot - BDSM-Show"
Exclusive Live Show (2+1/X)

"Kinky Live Action"
You tell me what I should do!

"Photo & Film"
Mature Nude Bi Male Model


Escort: Düsseldorf +100km + NL
Locale/D: Essen (Privathouse), Dinslaken (discreet), Wuppertal (discreet, only women)

If you book on appointment,
you are guaranteed to come!

Steven

(men's advice: Flabby tail? The "MoLa" as a permanent condition? Knowing how - natural aphrodisiac/potency drug without side effects - ...I've been using it successfully for over 20 years - so far no complaints...guaranteed never again "Slack in the pants" and that without any chemicals or mechanics: My consulting fee per session 100 EUR - no sexual activities - purely verbal advice - meeting neutral in cafe!)
You may also find the following interesting
Duo F&C
There is sure to be a man who has dreamed of a hot threesome ...If so, then you are correct.The blonde Fabienne and blonde Cleo are fit, young and full of vigor.In their free time, they b...
cavalliescort
My aim is to make you feel you are in seventh heaven. I am very feminine, active, playful and promise you lots of enjoyable moments in my company. No comparision with any other experience before.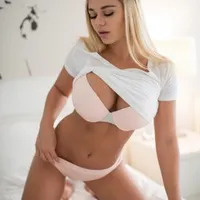 Escort Dusseldorf
Escort Dusseldorf is a Dusseldorf Escort agency that provides top quality models at your convenience, 24/7. We have a very professional team and will respond to any inquiry within minutes. Check ou...