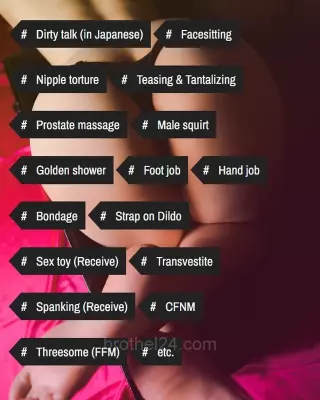 The Best of Osaka Fetish Escorts
Escort agency. REF: #79797
For Hentai Gentle men!
Horny and kinky ladies will find your erozenous zone !!

"The Soft Femdom serivce that a man can get ultimate sexual feeling like a without any his action"
It is Japan's Sexual feeling masochistic serivce.

*We don't have incall service. Only outcall.
*Sexual intercourse is absolutely unacceptable.
You may also find the following interesting