Escort profiles containing "completely speechless" in Vienna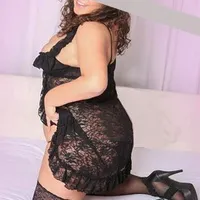 Hello, my name is Jenny.I am a cuddly, warm-hearted young woman who enjoys life.If you go for a luscious bust and would like to get it on with a sweet tornado, then we should definitely get to know each other.Maybe we start with a cocktail in a club?Book me for a hot date in Brno, Bratislava, Prague, Wien and the surrounding area.I guarantee you will not forget that too quickly.By the way, I'm also happy to accompany you on your business trips worldwide. When can we meet?With the erotic with her you will be completely speechless and will think days later in your unforgettable time with Jenny.
Vienna, Austria
Escort profiles you may also be interested in
May I introduce myself?My name is Katryn from Bratislava.I am a trained tantra and erotic masseuse.I offer all sexual services except intercourse.With me you can also go to events or business trips.I speak fluent German and very good English.Am intelligent and can talk to you about any topic.I like a modern outfit, so let your eyes pass through my body.Let me pamper you and relax ...You will never forget it!
Vienna, Austria
Beautiful Latino, sublime, nice with a big ass. My name is Jessica, Iam available for your moments of relaxation, sensuality, eroticism andalso for sexual fantasies. So do not hesitate to contact me by Whatsappfor unforgettable moments. Kisses
Vienna, Austria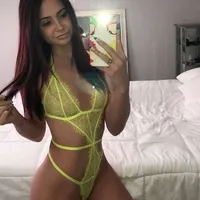 Bonjour pour être mieux servi n hésitez pas en fixant un rendez vous je suis disponible jour et nuit pour réaliser votre fantaisie Mes photos sont 100 naturelles Je m appelle Ludmila et je suis une femme blonde aux jolies courbes Je suis comme sur les photos une femme aux cheveux mi longs bien avec un corps plein de courbes et des yeux bleus captivants WATSAP 436703081465 Hallo um besser bedient zu werden zögern Sie nicht indem Sie einen Termin vereinbaren Ich bin Tag und Nacht verfügbar um Ihre Fantasie zu verwirklichen Meine Fotos sind 100 natürlich Mein Name ist Ludmila Und ich bin eine blonde Frau mit hübschen Kurven Ich bin wie auf den Fotos eine Frau mit mittellangen Haaren einem Körper voller Kurven und faszinierenden blauen Augen WATSAP 436703081465 Hello to be better served do not hesitate by fixing an appointment I am available day and night to realize your fantasy My photos are 100 natural My name is Ludmila And I am a blonde woman with pretty curves I am like in the photos a woman with medium long hair well with a body full of curves and captivating blue eyes WATSAP 436703081465
Vienna, Austria
More search results related to 'completely speechless'