Escort profiles containing "luscious bust" in Vienna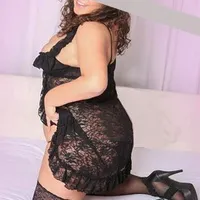 Hello, my name is Jenny.I am a cuddly, warm-hearted young woman who enjoys life.If you go for a luscious bust and would like to get it on with a sweet tornado, then we should definitely get to know each other.Maybe we start with a cocktail in a club?Book me for a hot date in Brno, Bratislava, Prague, Wien and the surrounding area.I guarantee you will not forget that too quickly.By the way, I'm also happy to accompany you on your business trips worldwide. When can we meet?With the erotic with her you will be completely speechless and will think days later in your unforgettable time with Jenny.
Vienna, Austria
Escort profiles you may also be interested in
Beautiful Latino, sublime, nice with a big ass. My name is Jessica, Iam available for your moments of relaxation, sensuality, eroticism andalso for sexual fantasies. So do not hesitate to contact me by Whatsappfor unforgettable moments. Kisses
Vienna, Austria
Hello my dear My name is Jessica I am a discreet woman tender but sexy and sensual I like to seduce very seductive and I know how to please If you are looking for a courteous lite away then I am your daughter Not only will I smile but I will certainly want more on the other hand I do a little bit of everything I get and I move My Services Blowjob nature greedy deep and very slobbery Sodomy soft or hard free to you corporal punishment Oral or body or facial Cunnilingus Rimming and handjob Spanish then very naughty massage after the effort Phone number 33756914223 available by SMS and on whatsapp
Vienna, Austria
May I introduce myself?My name is Katryn from Bratislava.I am a trained tantra and erotic masseuse.I offer all sexual services except intercourse.With me you can also go to events or business trips.I speak fluent German and very good English.Am intelligent and can talk to you about any topic.I like a modern outfit, so let your eyes pass through my body.Let me pamper you and relax ...You will never forget it!
Vienna, Austria
More search results related to 'luscious bust'