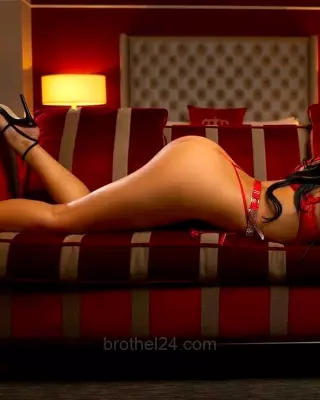 Meghan
Independent female escort. REF: #79773
My name is Megan and in me you will find an educated and flirtatious, affectionate and very beautiful young woman. In general, anyone who knows me knows that I am a forward-thinking girl. In addition, my cheerful and fun character makes my company pleasant and entertaining. If you want me to be your accomplice, you will discover a flagship woman. Do not hesitate to contact me. She will love to meet me.I have just started being an escort and I am incredibly curious that I, a student who looks like I have never broken a plate, can give you the company you were looking for. You will love to meet me, I assure you.

Making intimate plans: My favorite activity is traveling and getting to know new places and cultures. I'm flexible when it comes to travel, but a couple of my go-to activities are spa visits (I'm a massage addict) and scouring traditional markets or high-rise malls for souvenirs to remember our trip forever. Above all, I wish that you surprise me, that we take care of each other and find joy in shared activities!

I am exotic,sensual,seductive,open-minded for new experience!!! You will delight at my sexy firm body,natural breast,smooth skin and silken hair! My full lips and unbelievable soft silky skin will make you crazy and I will do everything to ensure you're complety satisfied! I am absolutely discreet, so call me whenever you want and let your fantasy come true! Don't wait for the perfect moment,take the moment and I will make it perfect for you!

You may also find the following interesting